Placez Interface
We have added a new diagramming interface for Placez!
Please go to www.getplacez.com for more information
This interface is available for all Caterease users. To set up the interface, go to Administration | Options | Interface Setup Wizard and click on the Placez icon: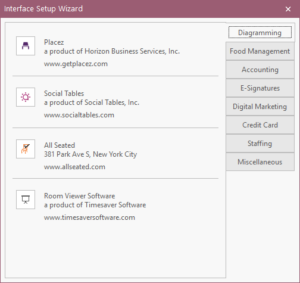 Use Get Authorization Code to login to Placez and establish a secure API connection to your account: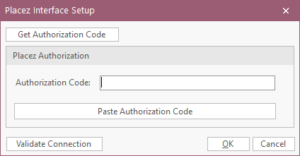 You will be directed to the Horizon Cloud login page: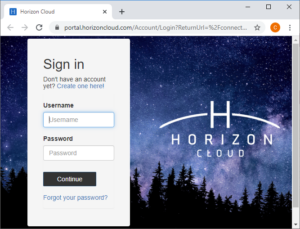 After logging in to Placez, you will be assigned an Access Code which needs to be copied and pasted from the page into Caterease: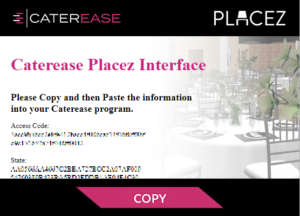 Caterease Connect users with API functionality enabled will be updated automatically: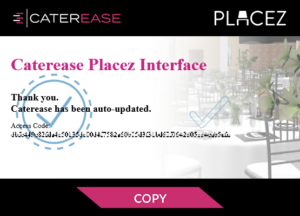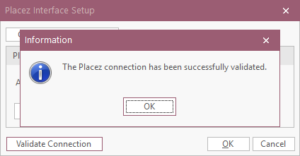 Once the interface has been configured, new Placez Scenes can be created and edited directly from the Caterease Event Manger for individual sub-events: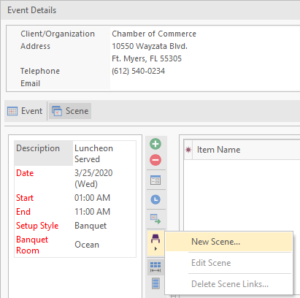 User Defined Fields
We've added 10 more Guestroom Manager user defined fields to the program.
Merge Fields
We've added the following new Merge Fields to the Guestrooms Manager:
Agreed Room Count
Adjusted Room Count
Pickup Room Count
Blocked Room Count
Event Sheet
We've added the ability to filter by Client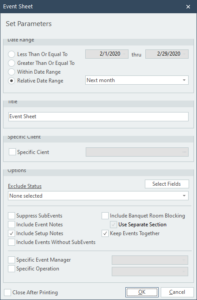 Event Master
Changed the FS Qty to make it a bit 'smarter'. If you already have it showing with your Item Name, IT WILL NOT ALSO SHOW with your Description.
Export To FoodTrak, Yellow Dog, ChefTec, Costguard
We've added the ability to filter the export: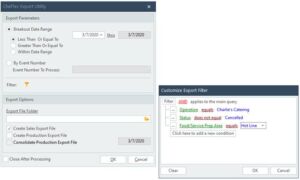 Image Cropping
We've added a new cropping mechanism for selecting images into the program.
Miscellaneous Prints Enterprise Tab
We've added the utility "Copy Print To Local". Now, you can copy any enterprise print to the local tab.
Copy Events Conflicts
We've added Event Date Conflict checking to the copy event utility (actually, we just changed it). It now is performed as the event is copied and notifications are given in the "Copy Event Results" window.